We believe in the expansive potential of imagination!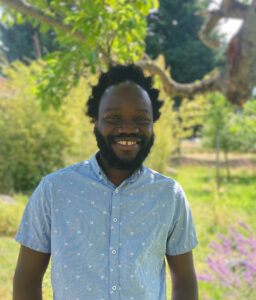 Mark Jacobs is the farmer and owner of Jacobs Agro. He brings extensive farming knowledge with him as a 5th generation farmer from Guyana, where his family still farms today. Mark has farmed in Guyana, Haiti, and the US. Mark is an experienced farm instructor who has trained over 100 persons in techniques and principles of rooftop and urban gardening. He is also a US Army Veteran.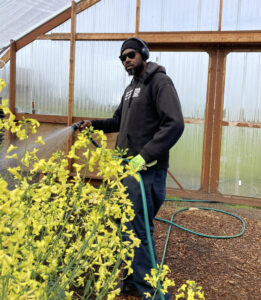 Prince Henry IV is currently farming intern under the tutelage Master Farmer Mark Jacobs. This is his first venture into serious farming and agriculture; the closest thing to this he has ever done was helping my father grow strawberries and watermelon on the side of their house as a young child.  He is Navy veteran.  HIs duties in the military were as Jet Mechanic with a focus on airframe and powerplant ( t56 Rolls-Royce engines ) E2C/C2 aircraft.  Also with collateral duty aboard the USS KITTY HAWK, where he was a police officer.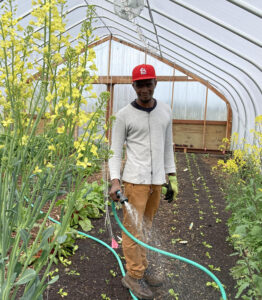 Yvon Caridnal is a farmer from Haiti, who is joining Mark Jacobs' team Spring 2023.  He has a multi-generational family farming history.  He learned greenhouse and outdoor growing, as well meat production from his father and grandfather on their family farm in Haiti.  He also farmed in Guyana before coming to Washington.  Beyond his farming background, Yvon is also a metal fabrication welder.  He loves to build and keep his hands busy with metal creations.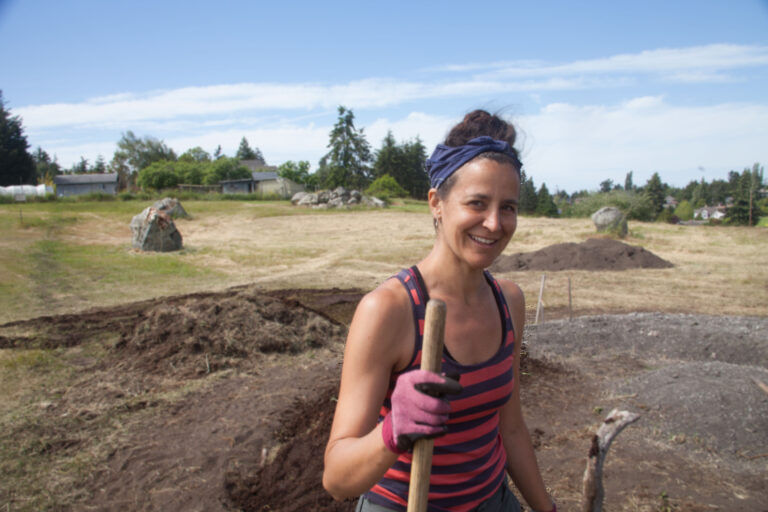 Adrianna Santiago is an interdisciplinary artist, community organizer and educator.  She received her MFA from the University of Colorado, Boulder and her BFA from the University of Colorado, Denver.  Her work with communities focuses on social and environmental themes.  Adrianna's care for issues surrounding wellness, mental health, preservation and accessibility are at the heart of her creative process. She creates site specific installations and mixed media artwork. Adrianna's recent focus in working collaboratively with her mother, Celine has been supportive in her explorations of intergenerational and nature based artworks on the farm.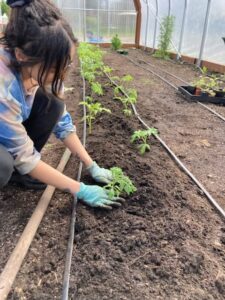 Sonia Gomez is a caregiving steward of the land and humans. She is a Mexican-American illustrator, painter, bead weaver, and embroidery artist. She has a passion for working with people to journey with her hand-poked tattoo artistry. With an eye for details, Sonia brings much beauty to the spaces that she works as part of her offering to the team. When she is not dedicating her loving attention to her son, she can be found working on her artwork or connecting with nature in her endeavors.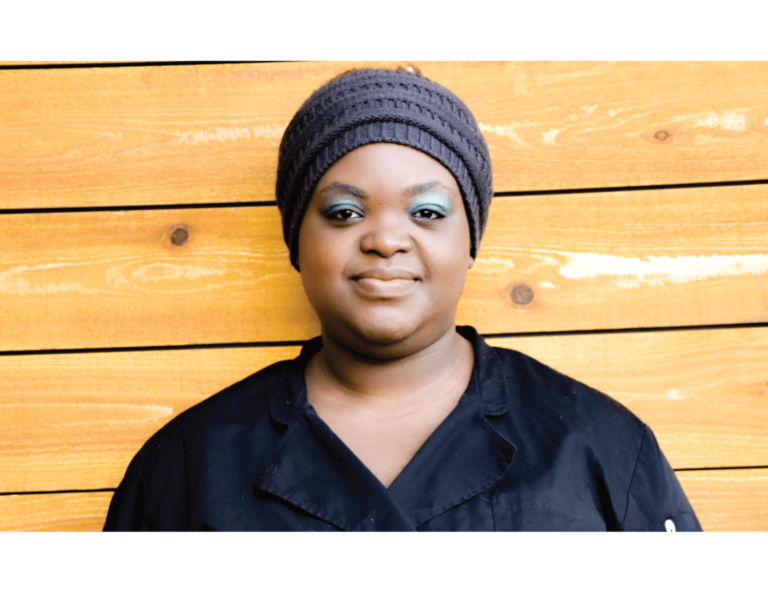 Grace Love is a multidisciplinary artist, community/event organizer,educator. She received her BAS from the Peninsula College in Port Angeles, Washington. Grace is an MFA candidate at Goddard University. Her work ranges from being involved in the performing and culinary arts, while also parenting and growing programming that supports marginalized community members. Her background includes working in food hospitality and pursuing theatre in Florida at Disney and New York City. She is a creative writer of songs, musicals, poetry, stories and recipes. Grace is currently pursuing her dream to honor her family legacy with the creation of Nadine's House.
Website: www.gracelove.co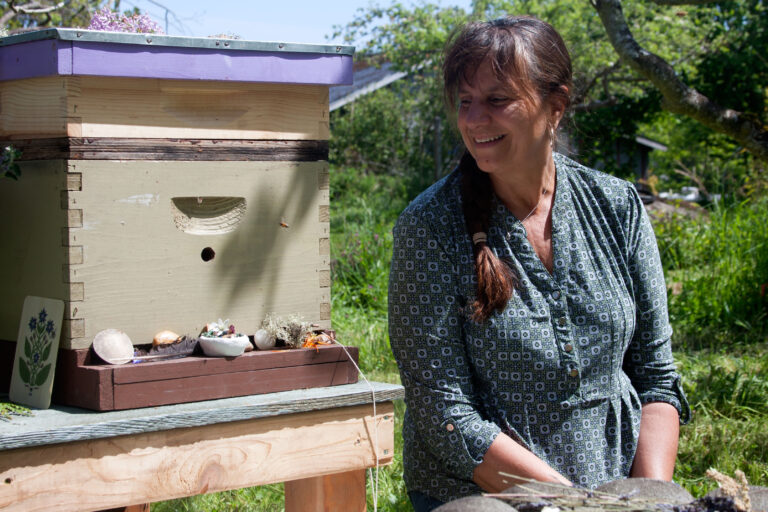 Celine has over 20 years of Real Estate Asset Management experience. She is the managing member of Designated Eight Enterprises, LLC and CFO of Veterans, LLC and Vetrans Logistics Services, Inc.. She is a graduate of the California State University, Fullerton where she received her BA in Organismic Systems Biology. She completed masters work in Psychology at California State University, San Bernardino. She taught children with special needs for five years. She has an extensive background in landscape design and management.